Superior Vision: Plans, Benefits, and Costs
Superior Vision is an eye-care insurance provider. This company, along with Davis Vision, are subsidiaries of Versant Health. It offers a variety of vision coverage plans, including individual and group. Its members have more than 127,000 service access points nationwide.
If you're thinking of becoming a member of Superior Vision, this guide will help you know what plans the company offers and their costs.
Plans and Benefits
Superior Vision offers different plans based on the category of the policy buyer. Its plans cover a span of Americans who fit into five categories of customers:
Employer-provided plans
Individual plans
Stand-alone planes
Family plans
Preferred provider organization (PPO) plans
The amount of financial allowance you receive and what you pay out of pocket (through copays) depends on the plan and how many people in your family are on your policy.
For instance, if you want coverage that includes three people, here is what you can expect to pay for different plans:
Superior Vision Essential Plan: It covers annual eye exams at a $15 copay. It also covers glasses and lenses at a $25 copay. The maximum allowance is $125 for frames and $120 for contact lenses. In addition, the plan has a full coverage of lenses with discounts on polycarbonate lenses and anti-scratch coating.
Superior Vision Classic Plan: It covers annual eye exams at a $15 copay and eyewear materials (frames and lenses) at a $25 copay. The allowance for frames is limited to $150, and the same amount applies to contact lenses. Moreover, you get full coverage for lenses, including polycarbonate. But for anti-scratch coating, you only get discounts.
Superior Vision Premier Plan: It includes eye exams at a $20 copay once a year and eyewear materials at a $25 copay. The maximum allowance is $200 for frames and $150 for contact lenses. The policy also gives full coverage for lenses, including anti-scratch coating and polycarbonate lenses.
All plans include discounts on LASIK and coverage for contact lens fitting at a $25 copay. When applying for a plan, you must read all the details first. For instance, if you choose eyeglasses and frames, they take the place of contact lenses, and vice versa.
When deciding which plan to choose, compare the cost and the benefit. Keep in mind that the prices vary depending on your ZIP code.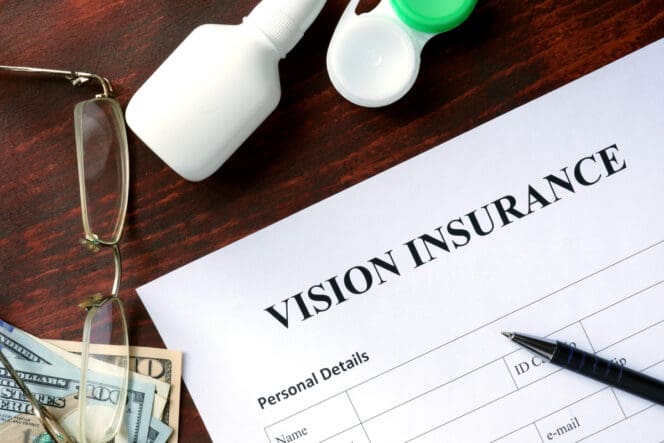 Costs
Coverage prices differ depending on the plan and the number of applicants. If you apply as an individual, your cost will not be the same as what you would pay as a family or under your employer's managed plan. The least-expensive plan for an individual starts at $12.50 per month.
What Is Covered?
Superior Vision covers the following eye-care expenses:
Eye exams once every year
Glasses and lenses with some plans covering polycarbonate and anti-scratch resistant lenses
Frames with a limited allowance
Contact lenses
Fitting of contact lens
What Is Not Covered?
Superior Vision has limited coverage for treatment involving eye surgeries such as LASIK. The extent of support you receive will depend on your plan. Also, you may have to seek preauthorization for some types of eye treatments. These include:
Glaucoma surgery
PRK procedures
Cataract procedures
Macular degeneration surgery
Diabetic retinopathy surgery
Superior Vision and LASIK Coverage
Superior Vision offers partial coverage for LASIK. Some members may receive discounts, while others get an allowance or both. Members need to contact QualSight, the network's LASIK administrator, to be eligible for contracted prices.
Check what kind of surgical benefit is in your plan. If your plan has a LASIK discount, you can save up to 50 percent. You can always utilize this benefit by going to an in-network LASIK provider.
How to Enroll
Superior Vision does not offer coverage in all locations. You can find out if the company has plans for your region by entering your ZIP code on its website. You can enroll as an individual or as a group. Select the plan that fits your needs and complete the online application.
Once you are a member, you become eligible for services from in-network and out-of-network healthcare providers. However, if you go for out-of-network doctors, you may have to pay the whole amount out-of-pocket, then file a claim later with the company.
Overall, Superior Vision is suitable if you want a policy for your whole family or employees. It has many in-network providers. But it may not be available in all places. However, if you go for out-of-network doctors and incur the total cost, you'll have no problem getting reimbursement from the company.
FAQs
Is VSP the same as Superior Vision?
VSP is not the same as Superior Vision. VSP is a doctor-operated vision insurance provider in the U.S. It operates in a few other countries and has around 80 million members.
Is Superior Vision the same as Davis Vision?
Superior Vision and Davis Vision are two companies that belong to Versant Health. In 2017, Versant Health acquired Davis Vision to expand its insurance coverage. The two subsidiaries of Versant Health have separate insurance plans. But since they share the same parent company, they have a higher level of interdependence.
References
Davis Vision Acquired By Superior Vision Parent Company. (August 2017). Eyecare Business.

Experienced surgeons at affordable prices. Superior Vision.

Your Options for LASIK. Superior Vision.
Last Updated July 1, 2022
Note: This page should not serve as a substitute for professional medical advice from a doctor or specialist. Please review our about page for more information.