Davis Vision Insurance: Plans, Benefits, and Costs
Davis Vision is a national administrator that provides customized vision care to more than 24 million members at more than 116,000 points of access. Its services include free frames, free contact lenses, zero copays for eye exams and discounts on additional pairs of glasses and LASIK vision correction.
Plans and Benefits
Davis Vision offers vision insurance benefits through employers across the United States. In most cases, you must be an employee of a company that offers Davis insurance to sign up for coverage.
Davis offers two main types of plans — a basic plan and an extended plan
Basic Plan (Fashion Excellence)
The Fashion Excellence plan lets members access superior vision care services while making significant savings. Once every 12 months from the last service date, participants can visit their Preferred Provider Organization (PPO) and get:
One pair of eyeglass lenses with a one-year unconditional breakage warranty
A comprehensive eye examination
Contact lenses or frames with evaluation and fitting
These benefits are in-network. At least four-fifths of major eye care retailers are in the Davis Vision network.
Extended Plan (Designer Gold)
Participants of the Designer Gold Plan gain more significant allowances for coverage than those in the Basic Plan. They receive 100-percent coverage for eye examinations once every 12 months and can get frames and contact lenses at a higher limit.
Both plans cover either glasses or contact lenses, not both at once.
Costs
Davis offers three sets of coverage: self, self and one dependent and the entire family:
Costs of Fashion Excellence Plan
Individual – $6.93
Self plus one dependent – $12.45
Family – $16.95
Costs of Designer Gold Plan
Individual – $9.69
Self plus one dependent – $17.41
Family – $23.70
What Is Covered?
Davis offers comprehensive vision care coverage, with options including a collection of trending frames, medically required contact lenses and routine eye exams.
For more than 50 years, Davis Vision has held a vast network of eye care professionals providing affordable care. Depending on your subscription, polices cover sunglasses on prescription and discounts on LASIK procedures. Additional benefits include:
One-year unconditional warranty: Any Davis Vision location will replace your frame or lenses if they break within their first year. The warranty is for eye care procured in-network.
Low vision aids: Once every five years, members can get a comprehensive evaluation and low vision aids within their plan. It includes up to four follow-up visits within the five years.
Savings: Members get discounts on glasses and contact lenses from participating providers. You should confirm if your preferred outlet accepts discounts when booking your appointment.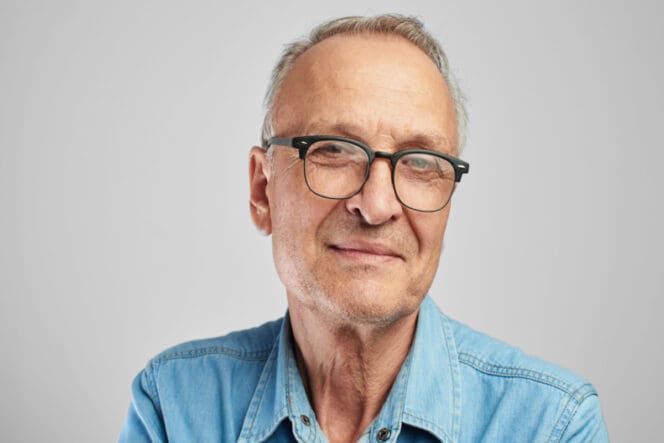 What Is Not Covered?
Davis Vision's plans do not cover:
Vision therapy
Unique lens designs
Corrective eyewear, safety eyewear, or eye exams demanded as a condition for employment
Eyeglasses and contact lenses in the same 12-month cycle
Eye injuries or diseases
Replacing lost eyewear
Treatment covered by employer's liability laws
Optional cosmetic processes
Additional charges for surgery or eye treatment in any facility
Vision services that do not cost the patient
Procedures conducted by a service provider outside the scope of their license
Davis Vision and LASIK Coverage
Members and eligible dependents can access significant discounts for laser procedures (LASIK) through Qualsight. Additionally, you qualify for a free LASIK consultation.
Before scheduling the eye exam, contact Qualsight to qualify for the Davis Vision discounted prices.
As a member, you get 5 percent off the advertised special or up to 25 percent off the LASIK provider's usual and customary charges, whichever is less.
How to Enroll
To enroll in Davis Vision insurance, you fill out a form within 31 days of your hire. Besides this, enrollment primarily happens during an open period or a qualifying event. Alternatively, you can visit the member site for more information. You need to be:
A regular employee for six months or more, salaried, and working at least 20 hours weekly
Included in payroll classifications
A new employee within 60 days of hire
FAQs
What is the copay for Davis Vision?
The Davis Vision copay varies depending on your selected plan, product, state, and employer. Login to your member webpage and use your client code to access information on nearby in-network providers, your copay and benefits.
Does Davis Vision reimburse?
Using in-network providers gives you great value from your Davis Vision insurance, minimizing out-of-pocket costs. When you use an out-of-network provider, you pay your provider and fill in a direct reimbursement claim form. The forms are available on the website.
References
2019 Vision Care Plan. (July 2019). University of Tennessee, Chattanooga.

Vision Care Plan Benefit Description. (November 2018). University of Michigan.

Davis Vision Enrollment Form. (October 2010). SUNY Schenectady County Community College.

Davis Vision Direct Reimbursement Claim Form. (September 2004). University of Michigan.

Davis Vision Members. Davis Vision.

Davis Vision, Inc. Washington Health Care Authority.

Vision Plans and Monthly Premiums. University of Pittsburgh.

Creating and logging into your member account. University of Louisville.
Last Updated June 8, 2022
Note: This page should not serve as a substitute for professional medical advice from a doctor or specialist. Please review our about page for more information.