Aetna Vision Provider Locator
Aetna provides a robust vision plan for anyone who wants to sign up for discount eye exams and eyewear. The Aetna Vision Preferred plan also gives discounts for other non-eye activities, such as gym memberships, chiropractic care, weight-loss programs and travel.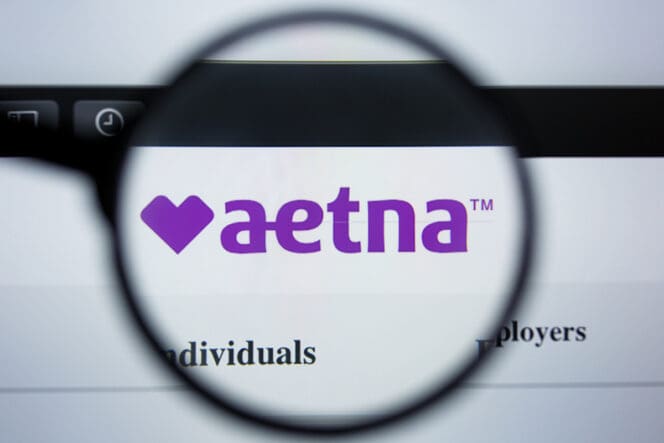 They can also explore discounts for LASIK surgery.
Members can choose their eye doctors and scheduled appointments online.
What to Expect From Aetna Vision Preferred Plan
With an Aetna Vision Preferred plan, your vision care is simple. You locate a provider, talk with them about scheduling an appointment and use your benefits to start saving.
There are thousands of providers across the country, including eye doctors in your neighborhood and inside your favorite retail chains. Many providers will offer you weekend and night-time hours.
Aetna Vision also offers you benefits for:
Gym memberships
Chiropractic care
Weight loss programs
Dental products
Travel
Electronics
Dining
Auto
Acupuncture
And more
Finding a Provider with Aetna Vision Care
If you are ready to find an Aetna Vision Provider follow these easy steps:
Search by Provider

Enter your 5-digit zip code and the search engine will take it from there.
Filters will narrow your results by listing the brands you recognize and love. It will also provide hours to choose from, the specific technology used by each provider, and more.
If you have a favorite eye-care provider, click on the "search by name and zip code" to look for a specific clinic.
When you choose an Aetna Vision preferred clinic within the network, you will enjoy added savings that include exclusive coupon offers and discounts. Our in-network providers, include LensCrafters, Ray-Ban, Glasses.com, ContactsDirect.com and Target Optical.
These are just a few of the providers you will find within the Aetna Vision Provider network.
How to Use an Aetna Vision Membership
To use your Aetna Vision membership, find an in-network eye doctor through the above provider locator and schedule an appointment.
When you arrive at your appointment, you will answer their check-in questions, pay any co-pay due and the doctor will finish the rest of your membership claim.
Submitting a claim for your eyecare through Aetna Vision is done through your doctor. All the paperwork is submitted by the physician if you use an in-network provider.
If you require progressive lenses, these are categorized in different tiers. Check your membership account to learn what your plan covers for the different tiers.
References
Aetna Vision Preferred. (2022). Aetna.

Find a Provider. Aetna

A different kind of eyecare, and shipping (2022). Glasses.com

Order contacts with vision insurance. (2022) Contacts Direct.

Your Eyes first. (2022). LensCrafters.

FAQ. (2022). Ray-Ban.

More Value for the Whole Family. (2022). Target Optical.

FAQs. (2022). Aetna.
Last Updated April 4, 2022
Note: This page should not serve as a substitute for professional medical advice from a doctor or specialist. Please review our about page for more information.