Humana Vision Insurance Plans & Benefits
Humana Vision Insurance Plan is an easy add-on to employee benefits or can be a stand-alone policy for anyone who desires vision insurance but does not have medical coverage. The Humana vision plan covers diabetic eye care, routine eye exams, contact lenses, eyeglass frames and lenses along with other services.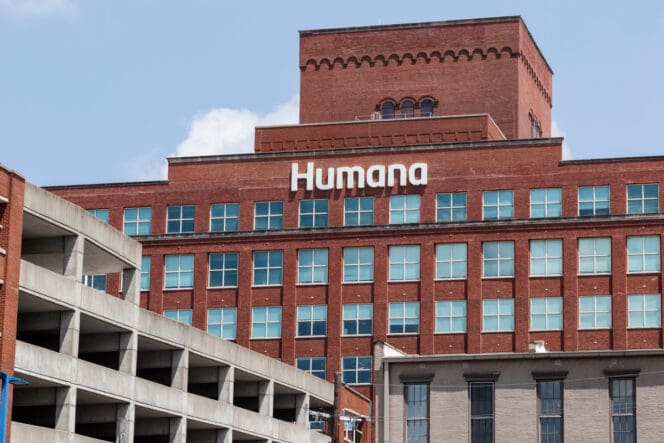 What Is Covered Under the Humana Vision Insurance Plan?
The most comprehensive vision plan under Humana's Vision Insurance includes:
Routine eye exams from $0 to $10 copays
Low premiums cover contacts, lenses, and frames
Contact lenses are available if glasses are not desired
Discount on popular lens options, including scratch-resistant coatings and anti-reflective
Savings on non-covered items which includes up to a 20 percent savings on items the plan does not cover when received from an in-network provider
Diabetic eye care is not available on materials, only the plans
How to Learn What Your Plan Covers
Humana offers excellent customer service with their online member support. From the member support page, you can understand your healthcare plan to ensure you are getting the most from your coverage.
From the member support page, you can access your account to learn which plan you are enrolled in and what your coverage entails. Click on the "activate your account" and follow the prompts to lead you to your member details.
The Humana vision insurance plans are full of benefits with affordable monthly premiums. If you use a Humana network provider, your savings and benefits are even bigger.
Two of the best benefits include an annual vision exam and a yearly allowance for standard contact lenses or a set of eyeglasses with a small copay.
Additional benefits with Humana Vision Insurance include having an option for specialty eyeglass lenses. This option includes tinted lenses, anti-scratch, and progressive bifocal lenses. You will receive a frame allowance every twelve to twenty-four months which includes designer brands.
Depending on the plan you choose, you could also benefit from the discounts offered for services such as PRK and LASIK.
How to Become a Member with Humana Vision Insurance Plan
If you considering a vision insurance plan, check out Humana Vision which offers affordable premiums starting at $15 a month. Humana's official site lets you view the different plans available with full details on coverages. This information will help you in deciding which plan will fit your needs best.
If you have questions after reviewing the plans, call the licensed Humana agent at 1-844-325-2813. Mondays through Friday 8 a.m. until 9 p.m. EST.
Enrollment for a Humana Vision Insurance plan can be completed online through the Humana Official site or by calling a sales agent at 1-844-325-2813.
How to Find a Humana Vision Provider
Humana offers a site to help you locate a vision provider near you that works within the network. This online tool will also help you check if your current vision center, ophthalmologist or optometrist is part of Humana's network. Over 95,000 locations are available for using this insurance plan. Locating a doctor with hours that fit your needs is easy with these online tools.
If you are still in the consideration process of choosing a vision insurance plan, the online tool provided by Humana will also allow you to look at the different plans available, and check if your current eyecare physician is part of the Humana network. Follow the prompts provided on the Humana website and learn how this insurance plan will benefit your eye care health.
Humana Explained in Plain Language
Humana strives to provide the best customer service. Part of their service is to offer educational articles to help members understand the vision industry. Check out the information provided that will help you keep up with the latest news on eye care.
References
Learn more about our plan features. (2022). Humana.

Member Support. (2022). Humana.

Vision Coverage at an Affordable Price. (2022). Humana.

Looking for an optometrist or ophthalmologist? (2022). Humana.

Humana vision insurance. (2022). Humana.
Last Updated April 4, 2022
Note: This page should not serve as a substitute for professional medical advice from a doctor or specialist. Please review our about page for more information.