Customizable Glasses with Interchangeable Glasses Frames
One of the latest trends in eyewear is the advent of interchangeable customizable frames. Some of these glasses are designed through 3D scans and prints, while others use mobile apps. The result is more variety of appearances for customers.
What Are Interchangeable Customizable Frames?
Customizable glasses with interchangeable customizable frames allow you to select a unique design, color, shape and size for your vision needs — and for your appearance. With customization, you can have the same lens fit in different frames.
Each frame has a different look. You can interchange the glass frames to go with your mood and dress code.
The design of the frames focuses on maximizing your level of satisfaction: a perfect fit that also takes into account your personal style. But where can you get these customizable glasses, and how does the process work? Here is what you need to know.
How They Work
Various companies can help customize your glasses. Some companies allow you to select a combination of colors, sizes, and shapes that fits your preferences.
Others go to the extent of taking a 3D scan of your face to collect facial metrics. Then, based on these measurements, they use a 3D printer to produce perfectly fitting eyeglass frames.
The scanner measures aspects like the distance between your eyes, your nose shape and size, and other unique features. In addition, you can choose frame shapes such as round, square, rectangle, butterfly, aviator and geometric.
Other companies, such as Cubitts, use mobile apps to help customers choose frames during online shopping. Using an iPhone camera, you can scan your face and know which glasses will fit you well. The process could avoid you having to return the glasses because you accidentally bought the wrong size.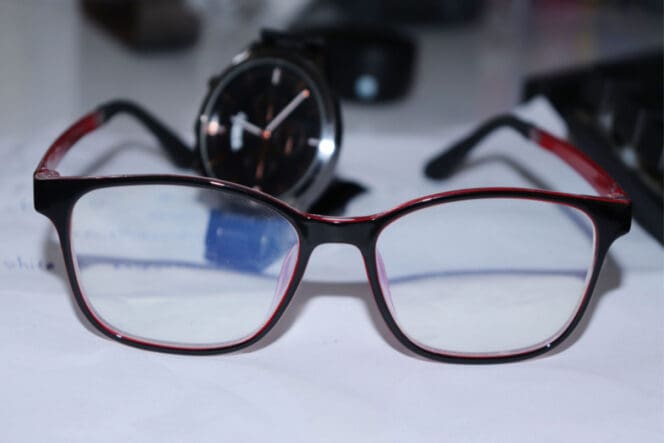 Where to Buy
Popular brands such as Ray-Ban offer customizable glasses. The company provides 290 colors, 149 lens types and 37 styles. In addition, you get to choose the material, temples and engravings styles.
Customizable eyeglasses are usually made-to-order. That means you may not find a ready-made pair that fits your preferences.
The seller needs to know your specification to make glasses that meet your needs. That means you may have to book a face-scanning appointment.
However, some sellers offer multiple designs in various sizes. In this case, you can choose a style and size combination that meets your preferences.
Some customized glasses are available on Amazon. If you want to buy them, you have to indicate your specifications on the customize page.
In the United States, you can buy customized eyeglasses from many companies by visiting their stores. Most have a website where you can book an appointment or select your preferred design. These companies include Oliver Peoples, Pair Eyewear, La Bleu, and Roka.
Benefits
Customized frames allow you to change your look without buying new lenses. You only need to have several frames where you can fit the same set of glasses. Therefore, you can save on costs.
Each person has a slightly different face. So standard glasses can feel uncomfortable for some people. But when the size is customized to fit your face, you feel comfortable wearing the glasses.
You can even include an engraved message on the frame. For instance, you can write the name of your favorite sports team, the date of your wedding, the name of your spouse, or your brand's name.
If you have kids who go to school, you can engrave their names on the frame. In the latter case, such customization makes it easier for kids to trace their lost glasses.
The best thing about custom-made glasses is that they let you have what you want. Whether you are a business person, a student or a tourist, you can always have eyeglasses that go with the occasion.
References
3DNA Announces Beta iOS app For Mobile Scanning. (January 2022). The Optical Journal.

Oliver Peoples. Oliver Peoples USA.

La Bleu. La Bleu.

Prescription Eyeglasses. Roka.
Last Updated July 1, 2022
Note: This page should not serve as a substitute for professional medical advice from a doctor or specialist. Please review our about page for more information.