Best Protective Eyewear for Work, Sports and More
The best protective eyewear for work, sports and other activities can vary by the kind of work you do and the kind of protection you need. Glasses and goggles can have prescription lenses or non-prescription lenses. Face shields are also an option.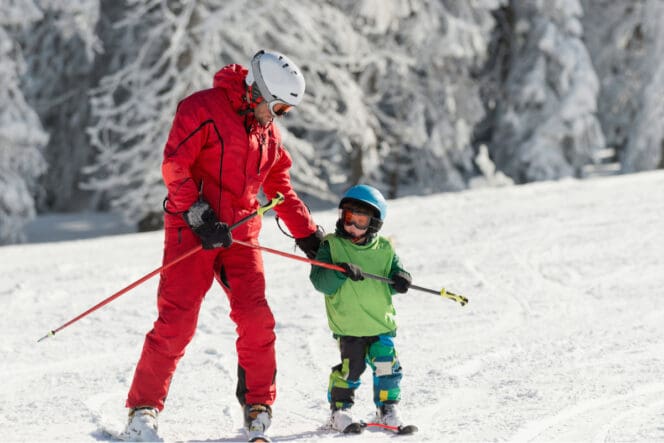 Look for eyewear that is lightweight and comfortable to wear.
You can also get protective eyewear for kids.
Intro
The importance of protecting your eyes and your vision cannot be overstated. You only have one set of eyes, and they are almost irreplaceable. That makes a pair of quality protective eyewear protect them from the sun, chemicals, dust and flying debris is a worthwhile investment.
Protective eyewear shields eyes from anything that could injure them while you work, play sports and participate in other activities that could make your eyes vulnerable.
There are dozens of different types and styles of eyewear to choose from. But with so many options, it can be hard to know where to start. We want to help you in your quest to find the perfect pair of protective glasses for your needs.
Types of Protective Eyewear
There are three general types of protective eyewear:
Safety eyeglasses
Goggles
Face shields
Each has its own look and feel, and each has plusses and minuses.
Safety Eyeglasses
Safety glasses are the most popular type of protective eyewear. They look like regular eyeglasses but are more durable and resistant to impact. Manufacturers build them with impact-resistant lenses held in place with a fully enclosed frame.
The special lenses protect your eyes against flying particles and splashes, while the frames keep objects from striking your eyes from the side or bottom.
Safety glasses tend to be most appropriate in activities that require a lot of movement since they fit so securely on the head and because you can use them with other forms of personal protective equipment (PPE).
Some models also offer protection against harmful UV light.
Goggles
Unlike safety glasses, safety goggles are not attached to the head by temple arms or side pieces. Instead, they fit snugly around the eyes and fasten behind the head with an elastic band or strap.
Safety goggles offer maximum protection from dust, chemical splashes and impacts because there is no gap between the eye socket and the lens. You can wear goggles over prescription glasses or contact lenses.
Physical laborers (construction workers, roofers, carpenters, plumbers, et al) tend to favor goggles over safety glasses and face shields. Medical care workers and some athletes (handball and racquetball players) also wear them.
Face Shields
Face shields covers the eyes and parts that protect your entire face, including your neck, from flying particles, splashes, splatters and and hazardous chemicals. They're often combined with other types of protective eyewear as an added layer of protection against injury.
Face shields are also worn in welding and medical and laboratory environments.
Best Protective Eyewear
The best eyewear for you will depend on how often you plan to wear it and what you'll be doing while wearing them. They should:
Be suitable for your type of work
Protect your eyes
Make you feel comfortable
As you go about selecting your eyewear, learn about how the ones you like are built. Items made of polycarbonate material is the best. Polycarbonate materials weight about half as much as glass, which makes the eyewear more comfortable. Polycarbonate lenses are also more impact-resistant than glass lenses.
To find your perfect pair, you will have to decide if you require prescription protective eyewear or non-prescription protective eyewear. Non-prescription eyewear is available at hardware stores, construction supply retailers and sporting goods stores.
Choose models with a high impact rating. Look for the marking of "Z87+" on the frame.
For prescription safety eyewear, you must visit an eye doctor or an optical store and gain a valid eyeglass prescription. Beyond that, the guidelines are the same as for non-prescription glasses: consider those with a high impact rating and find a pair marked "Z87-2" on the inside of the front and temples.
The table below shows the best types of goggles, eyeglasses, face shields and visor protective eyewear and where you can buy them.
Type of




Protective




Eyewear

Example of Each Type




of Protective Eyewear

Place to Buy Best




Protective Eyewear

Best Protective
Glasses
Ergodyne Skullerz Dagr
Polarized Safety Sunglasses-
Black Frame, Copper Lens

Amazon
Best Protective
Goggles
Supermore Anti-Fog
Protective Safety Goggles
Lab Goggles

Amazon
Best Protective
Face Shield
Super Protective Face Shield
Anti-Fog Full Face Safety Shield
Unisex All-Inclusive Face Protection
with Detachable Filter

Amazon
Other Non-prescription Safety Glasses
You can order quality safety spectacles from Global Industrial, an industry-leading supplier of industrial products. They sell full-frame, half-frame, frameless, and over-the-glass safety glasses. The prices of the safety glasses range between $2 and $25.
Other Prescription Safety Glasses
The following retailers sell quality prescription safety glasses:
Safety Gear Pro: Prescription lenses are available with prices ranging between $35 and $85 depending on the type and features. The frames can cost as little as $10 or as much as $270.
FramesDirect: They sell quality frames from around $40, with the high-end pairs costing about $200. The prices of the lenses vary depending on the prescription.
Other Safety Goggles 
DEWALT safety goggles are some of the best in the market. The goggles feature anti-fog and anti-scratch protection and low-profile frames for minimal headgear interference. You can purchase DEWALT safety goggles on Amazon for around $12.
Why Eye Protection Matters?
For workplaces where debris in the environment is common and in sports where your eyes are vulnerable, eye-care professional recommend eyewear protection. Eye protection matters because it helps protect your eyes from the sun, dust, wind, and other elements that can impact your vision while performing. It also improves your performance and keeps you looking stylish.
Features to Look for in Protective Eyewear
Among the features to look for in protective eyewear are:
Hazard resistance. Ensure the glasses you buy can protect your eyes from the specific hazards you face on the job.
Comfort. The protect eyewear should be comfortable at all times when they're needed.
Additional lens coatings. Options such as scratch resistance and dual-lens coating can help protect your glasses and keep them looking new longer. Anti-fog coatings are also available.
Adjustable frames. Adjustable frames will help you find the right fit and seal around your eyes.
Material of the eyewear. It should be made of polycarbonate material. It is lighter and more impact resistant than standard plastic.
For safety goggles, look for features including minimum fogging, high airflow, and particle and splash protection.
Goggles with direct venting are suitable when you need to prevent fogging. For face shields, consider features such as metal-coating and tint for splatter and heat protection.
Protective Eyewear for Children
Children are especially vulnerable to eye injuries during sports and active play. Children should wear eye protection when engaging in certain sports and activities, including baseball, basketball, lacrosse, football, racquet sports, hockey, swimming and paintball games.
Wraparound safety glasses and goggles are a great option for children. Factors you should consider when choosing protective eyewear for children include lens material, UV protection, comfort and style.
Polycarbonate and Trivex lenses are more durable and lighter than standard plastic lenses. Photochromic lenses are suitable for UV light protection. Comfort features you should consider include shock-absorbing padding and hypoallergenic frame materials.
Children find protective wear the most comfortable eye protection because they fit and protect from wind and dust. They can also prevent painful eye infections, such as pink eye.
What to Consider for Children's Protective Eyewear
Here's what to look for when purchasing protective eyewear for children:
Comfortable fit. Eyewear should fit comfortably on your child's face without moving around or falling off.
Durability. Protective eyewear should last longer.
Materials with shatterproof lenses. The frame should be sturdy enough to absorb any impact from flying objects or debris striking it. If your child is prone to itching or rubbing eyes, consider protective eyewear with rubber frames that are unlikely to irritate the skin.
Weight. Lightweight will be comfortable on your child's face and nose.
Style. Make sure you choose a type that your child likes so they will be more likely to wear them properly at all times.
Complications of Not Wearing Protective Eyewear While Playing Sports
Sports-related injuries account for 100,000 eye injuries each year in the United States. The American Academy of Ophthalmology (AAO) estimates that 13,500 people end up blind, and 42,000 get treated in the emergency room.
Among the sport-related issues you could experience without protective eyewear include:
Corneal abrasions. A ball or another player's elbow may strike you in the eye, causing a corneal abrasion. These abrasions can be extremely painful as they can scratch the outer layer of your eye. It also increases your risk of developing an infection.
Concussions. A blow to the head can cause trauma, and it is possible to experience permanent damage from an injury like this.
Detached retina. There is also a chance that you could develop a detached retina from playing contact sports without protective eyewear. It occurs when part of your retina becomes separated from its underlying layer of supportive tissue.
Head and face injuries. Head and face injuries (such as being hit with a bat or elbow) make up about 40 percent of all sports-related eye injuries.
Complications of Not Wearing Protective Eyewear While Working 
Eye hazards are present in many different working environments. Some jobs in manufacturing, construction, mechanics, maintenance, assembly and carpentry industries carry a high risk of eye injuries.
Protective eyewear is a requirement in these and other industries. A U.S. Bureau of Labor Statistics survey revealed that 3 of 5 workers that suffered eye injuries were not wearing eye protection.
Failure to wear eye protection can lead to serious eye injuries such as corneal abrasions, eyeball laceration, black eyes, chemical burns, particles embedded in the eye. Some of these injuries can lead to vision loss.
Problems you could experience by not wearing protective eyewear at work include:
Corneal abrasions
Conjunctivitis
Eye penetrations
Chemical-related injuries
Corneal Abrasions
Corneal abrasions occur when foreign objects such as metal slivers get lodged in the eye or when chemicals splash into the eye. Not only is it painful to have a corneal abrasion, but it can also lead to infection. The good news? Most corneal abrasions clear up quickly without serious medical treatment.
Conjunctivitis
Conjunctivitis stems from foreign materials irritating the eyes, causing them to become inflamed and watery. It can also be caused by viruses and bacteria that enter the eyes through contaminants coming from the hands.
Penetration
A penetration injury means that something has gone through your eyeball. That can damage your eyeball itself and everything behind it, including your retina and optic nerve. Obviously, penetration injuries are serious, requiring immediate emergency intervention and likely long-term care.
Chemical Injuries
Chemical injuries happen when harsh chemicals splash into your eyes. A mild chemical burn might sting for a few minutes, but more severe burns can damage your vision. Some substances cause permanent damage within seconds of contact.
Protective Eyewear for COVID-19
Protective eyewear may mitigate the viral transmission of COVID-19. People who come into contact with someone infected with COVID-19 are advised to wear a face shield to protect their eyes from droplets that contain the virus.
Experts have found that wearing face shields would be more effective than goggles in preventing transmission.
The findings were based on a simulation study that examined the efficacy of various types of eye protection, including goggles, plastic face shields and elastomeric respirators.
FAQs
What is Considered Protective Eyewear
Protective eyewear shields the eye area from possible impact and damage caused by flying particles, dust, and chemical splashes. It must meet impact resistance and coverage requirements defined by the American National Standards Institute (ANSI) Z87.1-2003 Standard Practice for Occupational and Educational Eye and Face Protection.
What is protective eyewear used for?
Protective eyewear is personal protective equipment (PPE) designed to prevent or reduce damage to the wearer's eyes. It is mostly used in the workplace.
It can include safety goggles for industrial use, prescription safety glasses for those who need them, and protective eyewear for sports or leisure activities such as skiing and cycling.
References
Last Updated April 4, 2022
Note: This page should not serve as a substitute for professional medical advice from a doctor or specialist. Please review our about page for more information.