Where to Donate Old Eyeglasses
Many people have eyeglasses that no longer have the correct prescription but whose frames and other parts are still in good shape. If you do not want to throw them away, donating your old glasses is a viable option. A number of non-profit organizations and eyeglass manufacturers accept donations with the goal of recycling the vision aids to other people around the world.
Why Donate Old Eyeglasses
According to the World Health Organization, at least 2.2 billion people throughout the world have some form of vision impairment. Many people in this category do not have access to much-needed vision care. Even in developed countries like the United States, many individuals are not able to afford prescription eyeglasses.
Near or distance vision impairment can affect one's cognition, independence and even mental health. Donating your old eyeglasses is one way that you can help improve the quality of life of those who cannot access the vision care they need.
How to Donate Old Glasses
Across the United States, many non-profit organizations and companies accept eyeglass donations. Donating your eyeglasses can be as easy as dropping them off in donation boxes or collection points. You can also mail the glasses to the respective organizations.
Before you donate your glasses, there are some considerations to ensure your donation counts. It should be obvious, but you should avoid donating broken eyeglasses. For your donation to help someone, the glasses should still be usable. If not, it will only increase the workload of the workers or volunteers in the organization you are donating to.
It is also important that you pack your donation securely. Glasses can break easily. Secure them in good packaging so that they reach the intended recipient in one piece.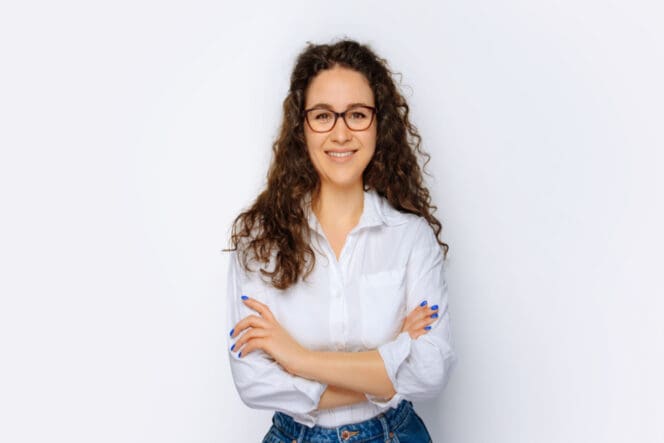 What Glasses to Donate
There is a wide variety of eyeglasses that you can be able to donate. Different organizations will have different requirements for donations. Some organizations only take donations of new eyeglasses.
Other organizations will accept used eyeglasses that are in good condition. You may also be able to donate non-prescription reading glasses, unopened contact lenses, or eyeglasses components like frames. Overall, the eyeglasses you donate should be able to help the intended recipient.
Organizations that receive your donations will assess the glasses, determine the prescription and clean them in preparation for their next life cycle. Then they will match your glasses to someone who needs them locally or globally.
Who Accepts Eyeglass Donations
Organizations that receive your donations will assess the glasses, determine the prescription and clean them in preparation for their next life cycle. Then they will match your glasses to someone who needs them locally or globally.
Among the groups that take donations of glasses include:
Lions Club International
LensCrafters
Respectacle
Eyes of Hope
OneSight
Goodwill
The Lighthouse
Lions Club International
Lions Club International (LCI) is a community of global volunteers that engage in numerous charitable activities. LCI has several eyeglass recycling centers in the U.S. and various locations around the globe. You can find your local Lions Club here.
LensCrafters
LensCrafters is an eyewear retailer that accepts donations of prescription and non-prescription eyeglasses. The company partners with OneSight to distribute the donations globally to individuals who need them. You can locate your local LensCrafters store here.
Respectacle
Respectacle is a charity that connects people with eyeglasses to spare with those in need. You upload your donation to the Respectacle website and anyone who needs them can browse the one that matches their needs.
Eyes of Hope
Eye of Hope is a project by VSP Global that delivers eye care to those in need. It has mobile clinics and collect and distribute glasses around the world. Eyes of Hope accept prescription glasses and intact contact lenses.
OneSight
OneSight is a non-profit organization that has permanent vision centers and charitable clinics globally. The organization channels all eyeglasses donations to Lions Club International recycling centers.
Goodwill
You can donate your outdated glasses to Goodwill. The company matches the glasses with community members who need them. Goodwill also partners with various charities to distribute the eyeglasses. You can find a Goodwill store near you here.
The Lighthouse
The Lighthouse is a Georgia-based charity that distributes used eyewear around the world. The Lighthouse accepts all types of eyewear in any condition. It has a partnership with Lions Club International.
Where to Donate
The organizations and companies that accept eyeglasses donations make donating easy and convenient. Below is an overview of where you can donate your old eyeglasses:
FAQS
What can I do with old eyeglasses near me?
You can search for a charity, non-profit organization, or company near you and drop off your old eyeglasses as a donation.
What can you do with old prescription glasses?
Instead of discarding old prescription glasses, you can donate them to several organizations that accept used prescription glasses.
Is it worth it to donate eyeglasses?
Yes. Millions of people, especially in developing countries, cannot afford eyeglasses. Donating eyeglasses helps provide vision care to many people who need it but can't access it.
References
Blindness and Vision Impairment. (October 2021). World Health Organization.

The Impact of Vision Loss. (September 2016). National Academies of Sciences, Engineering, and Medicine.

The Challenge of Providing Spectacles in the Developing World. (2000). International Center for Eye Health.
Last Updated June 8, 2022
Note: This page should not serve as a substitute for professional medical advice from a doctor or specialist. Please review our about page for more information.