Does Insurance Cover LASIK? How to Find Out if You're Covered
Since LASIK eye surgery is classified as an elective and cosmetic procedure, it is not usually covered by medical or vision insurance. However, it can be discounted through vision insurance policies and carriers if you use an in-network provider. The amount of savings will depend on your policy and vision insurance carrier.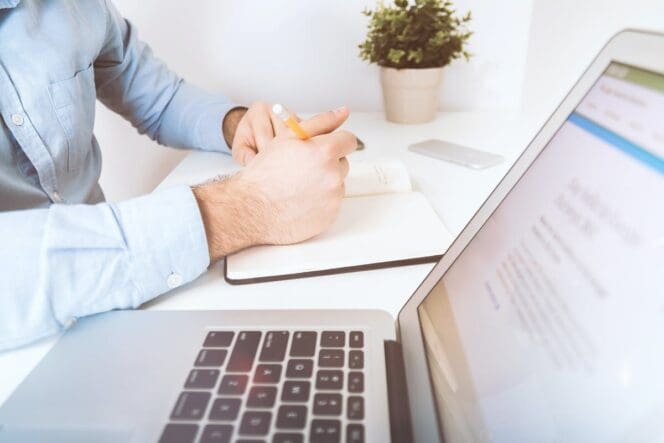 LASIK surgery can range in cost between $1,000 and $4,000 per eye. Financing options and payment plans can offer affordable methods to help cover the cost.
Flexible spending accounts (FSAs) and health savings accounts (HSAs) can also be used to pay out-of-pocket medical expenses, which can include LASIK.
Does Insurance Typically Cover LASIK?
Insurance does not usually cover LASIK eye surgery.
LASIK is performed to enhance vision and correct refractive errors, such as myopia, hyperopia, or astigmatism, but it is usually done as an elective procedure. Medical health insurance will generally only cover procedures that are considered to be medically necessary.
There are some exceptions for insurance coverage and LASIK. For example, in the case of an injury or trauma to the eye, LASIK can be deemed necessary; therefore, policies may cover it. To determine your coverage for LASIK eye surgery, you will need to check with your insurance provider regarding your specific plan.
While most health insurance companies will not cover the elective LASIK procedure, some vision insurance carriers and plans will offer discounts on LASIK.
Vision Insurance Carriers
Vision insurance is different from medical health insurance. It is usually a separate policy, often with a different provider.
Vision insurance can cover the cost of comprehensive annual eye exams as well as prescription eyewear, such as eyeglasses and contact lenses. Vision insurance plans often offer discounts on LASIK eye surgery.
These are examples of vision insurance carriers:
VSP (Vision Service Plan): VSP offers a range of vision insurance plans to choose from for a low monthly cost. The plans also include special offers that can unlock $800 to $1,000 or more in savings on LASIK with select providers.
EyeMed: This organization provides individual vision plans. They also offer expanded access to the U.S. Laser Network that can offer up to $1,000 off a LASIK procedure via one of approximately 600 providers of LASIK eye surgery.
United Health Care (UHC): This medical health insurance carrier also offers vision insurance plans. UHC also offers deep discounts on LASIK eye surgery when using a provider in their network.
How Much Coverage Will They Provide?
Each provider and each plan is different. Specifics can vary regarding the type and amount of coverage provided.
A discount on LASIK eye surgery is often based on the type of procedure you choose and whether or not you choose a provider that is considered in-network. Savings can be based on a percentage off, such as 15 percent off or a specific dollar amount.
Check with your provider and your plan to determine your level of coverage. Nail down all your expenses and out-of-pocket costs before getting LASIK eye surgery, so you can plan how to pay for it.
How to Know if Your Doctor Is In-Network
Stick with a doctor who is in your network when looking into LASIK eye surgery. A provider who is not in-network will often charge you the full price, and you won't get the discount on LASIK that an in-network provider can give you. Insurance companies have partnerships with LASIK providers to offer discounts on services when members use the partner providers.
Check with your insurance carrier to ensure that your provider is in their network. Each vision insurance carrier has a comprehensive website with the ability to check on connected providers. The LASIK eye surgery provider can also often let you know which insurance providers and carriers they work with.
You can also call your provider, carrier, or agent directly to learn more about your insurance coverage and to verify in-network providers.
FSA or HSA
Both an FSA and an HSA can be used to pay for the out-of-pocket expenses incurred by LASIK eye surgery. These are both special accounts that allow you to place pre-tax money from your paycheck with tax-exempt status. Employers can often make contributions to these accounts as well.
A flexible spending account, or FSA, allows you to place up to $2,750 in pre-tax contributions each year. You will pay for your LASIK up front and then submit a claim to your FSA with proof of your expenses to receive reimbursement. Funds typically need to be used within the calendar year and can be accessed before the entire contribution is made.
An HSA, health savings account, lets you put $3,650 aside on a pre-tax basis for an individual or $7,300 for a family. These funds can be used on out-of-pocket medical expenses, including LASIK, if you have a high deductible health plan (HDHP).
HSA funds can carry over to the next year and can earn interest, which also cannot be taxed. Funds can be used to pay for a LASIK procedure directly when they are available.
LASIK can also be financed through a financial institution or the surgery center or clinic directly.
Ultimately, LASIK can enhance your vision and self-image as well as save you money over time in prescription eyewear and eyecare. While LASIK is not generally covered by insurance directly, vision insurance plans may offer discounts on LASIK. You also have multiple options for financing, so there is a lot you can do to offset the overall cost.

References
The 25th Anniversary of Laser Vision Correction in the United States. (March 2021). Clinical Ophthalmology.

VSP. (2021). Vision Service Plan

Special Offers. (2021). Vision Service Plan.

EyeMed. EyeMed.

EyeMed. (2021). U.S. Laser Network -LCA Vision, Inc.

My UHC Vision. (2021). United Healthcare Services, Inc.

United Healthcare. (2021). QualSight, LLC.

Using a Flexible Spending Account (FSA). Healthcare.gov.

Health Savings Account (HSA). Healthcare.gov.
Last Updated February 26, 2022
Note: This page should not serve as a substitute for professional medical advice from a doctor or specialist. Please review our about page for more information.