How and Where to Get Replacement Prescription Lenses
It was not that long ago that when you needed new prescription lenses, you had to order all new glasses. Not anymore.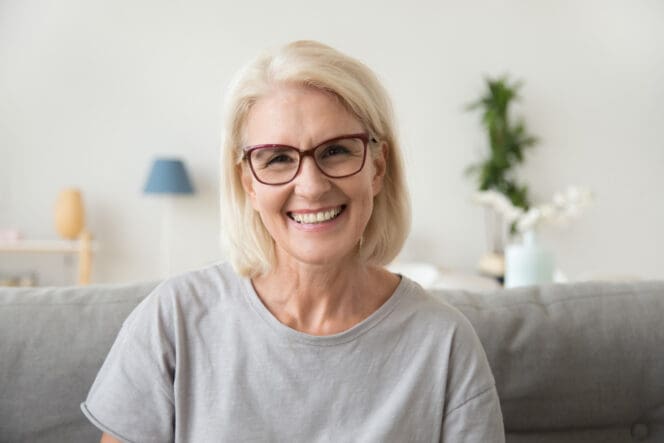 You can order replacement prescription lenses for your existing frames.
Ordering is easy, but you have to know where to go to get your new replacement lenses.
Where to Get Replacements Prescription Lenses for Your Frames
While you can get your lens replacements from private eye care centers run by optometrists, it is best to go to the optician or the doctor who prescribed the initial lenses, especially if you have a complicated prescription.
Some retail and online shops also specialize in replacing prescription lenses. Take note of the following when replacing prescription lenses in retail shops:
Have an eye exam from your doctor before replacing.
Always carry your eyeglass prescription letter when going for lens replacement.
Check your frame to see if they are still strong enough to handle new lenses.
Best Places to Buy Replacement Prescription Lenses Online
You can order pretty much anything with a click of a button, and lenses are no different. There are various online shops where you can order lenses, but ordering prescription lenses online is not for everyone.
If you have a complicated prescription, it would be best to get your replacement from a health professional. Moreover, getting a replacement with imperfect fittings can cause eye complications.
Before ordering your lenses online, you will also need to take a pupillary eye test. The test measures the distance between your pupils. With that out of the way, some of the best places to get replacement lenses include:
Lensabl
Eyeglasses.com
LensDirect
Lensabl
Lensabl offers a wide range of lens replacement options, from clear lenses to blue light blocking lenses. Additionally, they offer scratch and smudge-resistant coatings for their lenses.
Lensabl is also convenient for people who want to keep their frames. Ordering is easy, too–submit your prescription online, choose the type of lens you want, and they will mail it to you in a box.
Eyeglasses.com
They are famous for high-quality glasses. The great thing about eyeglass.com is its impeccable customer care features, such as replacing prescription lenses at a discount price for new customers.
LensDirect
LensDirect is also another great place to replace your prescription lens. They also sell other types of eyewear, including sunglasses and contact lenses.
On the flipside, LensDirect limits its lens replacement to specific types of frames. On the bright side, its orders come with a free shipping package and anti-reflective and scratch-resistance upgrades.
When Replacement Prescription Lenses are Needed
Optometrists advise changing prescription lenses every two years. Other reasons that will compel you to replace them before this include:
Damage: Lens breakage and damage are the leading reasons many people, especially children, don't wear prescription glasses. Once your lens scratches or breaks, you need to replace it.
Vision change: Your vision changes as you age. It can become less clear even if you already have a prescription lens. If this is the case, you will need another eye exam to determine the appropriate lens.
Your last eye exam: You may have to replace your prescription lens if it has been long since your last eye exam. The lens for your old prescription might not be available, so you might need new prescription lenses.
Cost
The cost of procuring a new lens is not constant. It will depend on the manufacturing company, your eyeglass prescription, and the lens' features.
Even so, replacing your lens is relatively cheaper than buying other eyeglasses. In addition to that, you can cover the cost of replacement with your medical insurance. Other states have eye programs for seniors, which help pay part of the cost for older people. If you are a veteran, you can benefit from veteran affairs optometry services and replace your prescription lenses for free.
References
Optometry. (February 2022). U.S. Department of Veteran Affairs.

Using a Home Vision Test to Order Glasses Online. (January 2022). American Academy of Ophthalmology. 

Aging and Your Eyes. (July 2021). National Institute of Aging. 

Buying Prescription Glasses or Contact Lenses: Your Rights. (May 2021). Federal Trade Commission, Consumer Service.

Eyeglasses for Refractive Errors. (2019 July). National Eye Institute. 

Spectacle Wear in Children Given Spectacles Through a School-Based Program. (January 2012). Journal of the American Academy of Optometry.

Comprehensive eye exams. American Optometric Association. 

Seniors Eyeglass Program. Manitoba Health.
Last Updated May 3, 2022
Note: This page should not serve as a substitute for professional medical advice from a doctor or specialist. Please review our about page for more information.