Canthoplasty: Surgery for Larger, Almond Eyes
Canthoplasty is a form of reconstructive plastic surgery that tightens saggy eyelids. Also called almond eye surgery, the procedure is performed by oculoplastic surgeons.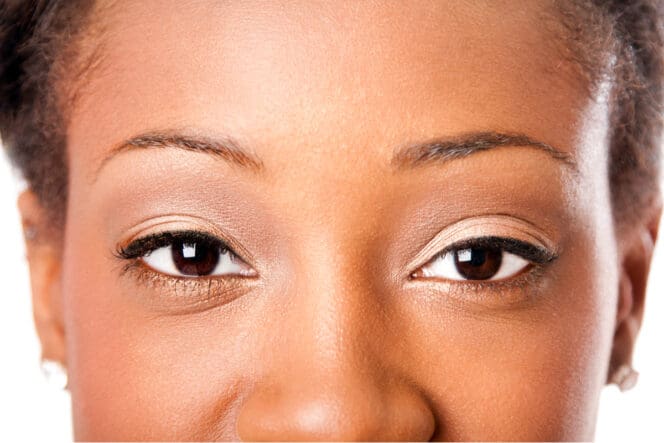 The eyelid surgery opens your eyes for better vision and for a more natural (and possibly more attractive) appearance.
The surgery is almost always considered cosmetic and elective and is not covered by most medical insurance plans.
What Is Canthoplasty?
Canthoplasty is a form of reconstructive plastics surgery meant to tighten sagging eyelids and deliver a more natural and attractive facial appearance. Surgeons conduct it on the lateral canthus (the inner corner where the lower and upper eyelids meet).
The primary reasons for having the procedure, which is also called almond eye surgery, are:
It enhances the appearance and shape of your eyelids.
It gives the impression of a brighter-looking looking eye as the eye ligaments become tighter.
It makes you look younger because it gets rid of drooping eyelids.
When deciding on a doctor to perform your canthoplasty, search for an oculoplastic surgeon, preferably one who is a member of the American Society of Ophthalmic Plastic and Reconstructive Surgery. You will want a surgeon who is board certified.
Who Is a Candidate for Canthoplasty?
The main criteria for someone suited for canthoplasty are people with with lower eyelid malpositioning (sagging, drooping or bagginess). In addition, the best candidates are mentally and physically stable and have no pre-existing health conditions.
Candidates should also have realistic expectations from the surgery.
Some of the conditions that make you a good candidate for the procedure include:
Eyelid laxity
Entropion, where your eyelid turns inwards, and you experience pain from having eyelashes touch the inner skin of your eyelid
Ectropion, or eyelid eversion, where the eyelid droops away and turns inside out
Sometimes, patients with successful corrective eye surgeries may also require a tighter lower eyelid
Paralytic lagophthalmos, where the eyelids can't close entirely due to a damaged cranial nerve
Procedure
Here is the process that can expect of canthoplasty surgery, from beginning to end.
Before Surgery
As you prepare for your Canthoplasty appointment, the ophthalmologist will do a test. You should follow these guidelines:
Disclose whether you are on any medications, have pre-existing eye conditions, and share your general medical history.
Stop wearing contact lenses four weeks before the surgery so that you don't affect measurements during the surgical plan.
Ask the doctor about the risks and benefits of canthoplasty and weigh your options before signing the consent form.
Quit using any substance on your skin the day before surgery, and wash the area around your eyes thoroughly before surgery to remove debris.
In addition, you will want to gather pre-surgery information about post-surgery visits to your doctor, should you need them. You will also want to arrange for day-of-surgery transportation and short-term at-home help.
Post-Op Visits
Talk to your doctor about post-operative visits. If you are someone who tends to be anxious or worrisome, quell your fears by getting a firm understanding of whether you can visit your doctor in the days immediately after surgery if you have a complication or side effect you want addressed right away.
Transportation
Also, it is important for you to organize your transportation. You can drive yourself to the surgery center, but you will not be in any condition to drive yourself home. Medical professionals also do not advise taking a taxi, Uber or Lyft home from your surgery because you are likely to be drowsy.
Home Help
Similar to the transportation issue, you may want to schedule someone to stay with you at home for a few hours after you arrive. This person can help you set up any post-op medications your doctor has prescribed and can get you set up comfortably in your desired resting place with drinking water (and maybe your TV remote) close by.
During Surgery
The procedure itself takes between one to three hours. You can expect:
You will be awake but relaxed under local anesthesia. General anesthesia is also an option, depending on the duration of the surgery.
For local anesthesia, the surgeon uses drops or an injection to numb the area around the eye.
They will make an incision towards the side, about a sixteenth inch from the bottom of your eyelid.
The surgeon removes excess skin, fat, and muscle underneath to tighten the eyelid and closes the incision with stitches.
Recovery (Post-Op and Beyond)
The hope is that you will not need to see your doctor for up to three weeks after surgery. By then, you will be OK to drive.
But as you recover, these tips will be helpful:
Avoid strenuous activities for at least six weeks, such as lifting objects heavier than 10 pounds.
Ensure you have company at home for the first 48 hours post-operation.
Use SPF 30 and above for the first six months. Your incisions will be sensitive to sunlight.
Follow up on medication as advised.
See the nurse in 14 days to look at your wounds and address any concerns.
Report any side effects of the medication, such as vomiting or nausea.
Treat fever, increase in pain or redness from the incisions as an emergency.
Costs
The cost of a canthoplasty depends on a variety of factors, including:
Surgeons' fees, according to their recognition and experience
Anesthesia costs
Venue of surgery
The extent of correction required
Drugs, tests, and follow-up visits
The American Society of Plastic surgeons estimates that eyelid surgery costs an average of $4,120, exclusive of anesthesia and additional expenses.
You can check with your preferred surgeon for patient financing plans. Insurance rarely covers cosmetic surgery, but you can consult your provider.
Risks
Because canthoplasty is a surgical reconstructive procedure, it carries some risks. Among them:
Younger patients may need additional surgery as skin elasticity plummets with age
The final look may be asymmetrical.
The patient may have ectropion and dry eyes after a canthoplasty.
Improper fixation may cause recurrence of the initial cause.
Bleeding in patients who have hemorrhagic conditions.
There is usually a painful recovery period.
The site may become infected if not taken care of well.
Light sensitivity after the surgery.
Canthoplasty vs. Blepharoplasty
Blepharoplasty is a reconstruction procedure that corrects drooping eyelids, eye bags, puffy eyes, and vision impairments. It removes excess fat and muscle to achieve a younger look.
On the other hand, canthoplasty targets the inner corner where the upper and lower eyelids meet (the canthus). In short, a blepharoplasty may include a canthoplasty procedure.
Canthoplasty vs. Canthopexy
A canthoplasty involves reshaping the eyelids from the canthus to achieve the impression of a brighter-looking eye.
On the flip side, canthopexy is less invasive and fixes less-severe laxity. It involves positioning sutures to strengthen and restore the outer part of the eyelid and eventually stabilize it.
References
Cosmetic Lateral Canthoplasty: Elongating the Lateral Canthal Angle and the Outer Tail of the Eye Correction. (July 2020). Archives of Plastic Surgery.

Cosmetic Lateral Canthoplasty: Conserving the Canthal Angle. (July 2016). Archives of Plastic Surgery.

Lower Eyelid Blepharoplasty. (June 2021). West County Plastic Surgeons of Washington University.

Eyelid Lift (Blepharoplasty). (March 2021). The University of Utah.

How much does eyelid surgery cost? (Retrieved March 2022). American Society of Surgeons.

Eyelid surgery. (Retrieved March 2022). West County Plastic Surgeons of Washington University.
Last Updated April 20, 2022
Note: This page should not serve as a substitute for professional medical advice from a doctor or specialist. Please review our about page for more information.