LASIK Success Rates in 2022: Statistics on Safety & Effectiveness
LASIK is very popular thanks to its quick recovery time and high efficacy. More people turn to this procedure every year, so they no longer need glasses or contact lenses.
Millions of people around the world have undergone LASIK, with well over a half-million adults choosing it every year in the United States. The operation improves vision to 20/20 in more than 90 percent of people, and about 95 percent of people who have undergone LASIK report being very satisfied with their outcome.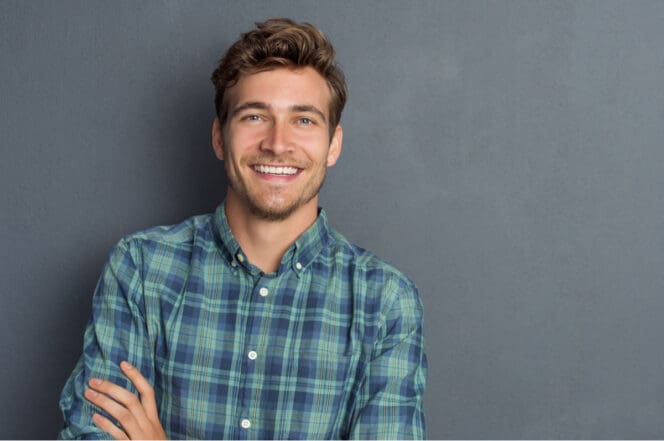 There are some risks, since this is surgery, but working with an experienced LASIK surgeon reduces your risks.
LASIK: A Common Cosmetic Surgery That Has Helped Millions See Clearly
There are an estimated 230 million American adults with some type of refractive error that requires glasses or contact lenses. This represents about 75 percent of the adult population in the country trying to find attractive eyewear and take care of soft plastic contacts.
About 50 percent of people with a refractive error regularly wear glasses, while about 14 percent wear contact lenses. These devices improve vision, but they can be annoying and potentially even a detriment at work or school.
Millions of people around the world have opted for LASIK refractive surgery so they no longer need to wear glasses or contacts. LASIK is a simple, fast, and effective outpatient procedure that reshapes the cornea, thus improving how light refracts through the eye to the retina.
The U.S. Food and Drug Administration (FDA) approved LASIK in 1999, and the process and devices used in LASIK have improved greatly over that time. More than 20 million LASIK procedures have been performed in the United States, with a 95 percent satisfaction and over 90 percent success rate.
There have been over 7,000 clinical research studies on LASIK, helping eye doctors improve their understanding of who the best candidates are. Fortunately, most people are good candidates for LASIK.
How LASIK Has Improved Over Time
LASIK was first pioneered in 1989 by Gholam A. Peyman, MD, who received a patent for this operation that June. It took another 10 years for LASIK to be approved as a consumer, cosmetic procedure in 1999. By this time, LASIK had become more popular, faster, and more effective than other refractive surgeries like PRK.
Original or traditional LASIK procedures use a microkeratome blade, which is a small scalpel guided by a machine, to open a flap in the cornea. Then, a programmed laser resurfaces the cornea, so it is shaped to refract light clearly onto the retina. Improvements in this technology include:
Replacing the microkeratome with a femtosecond laser, which creates more precise, less invasive flap incisions.
Wavefront technology that more accurately maps the surface of the cornea and programs the LASIK devices with this information rather than relying on prescription refraction numbers.
Faster laser technology so less time is spent in surgery, allowing the patient to heal faster.
Success Rate of LASIK
The majority of people who have undergone LASIK experience few complications and long-lasting results.
About 95 percent of people report satisfaction with their procedure, even when the results were less than 20/20 vision. However, more than 90 percent of people who undergo LASIK have 20/20 vision when the operation is complete.
Potential Complications & Side Effects
Minor side effects from LASIK are common, and they typically go away in six months or less. These include the following:
Dry eyes
Glares or halos around lights
Trouble seeing at night
Slight sensitivity to light
Dry eye is the most common side effect, with about 30 percent of people experiencing this issue for up to three months after LASIK. Keep your eyes moisturized with eye drops as they heal.
You can return to many normal, low-impact activities the day after LASIK, but you should not perform strenuous activities like moderate or intense exercise for a few weeks, until your eye surgeon clears these activities for you.
You will be scheduled for several checkups so your surgeon can monitor how well your cornea heals. Be sure to discuss any side effects you experience with them. If dry eyes or difficulty seeing do not go away or get worse, be sure to report these issues.
You might develop more serious side effects, but these are very rare. They include the following:
Overcorrected vision
Ongoing pain from poor healing
Infection
Scar tissue on the cornea
Failure for the cornea to heal, leaving the surgical flap loose
Severe dry eyes
These side effects can be treated with medications or additional surgical procedures. Go to all follow-up appointments and report any changes or disturbances to your eye surgeon, so you can get help as soon as possible.
Finding a Great LASIK Surgeon Improves Outcomes
The quality of the doctor or surgeon you visit will impact your LASIK results. When you look for a LASIK surgeon in your area, avoid doctors who offer lots of specials, discounts, or deals. Discounted LASIK may use an outdated, under-serviced machine and be performed by a surgeon who is not familiar with it.
Here is what you should do as you look for a LASIK specialist:
Compare LASIK doctors in your area, including through online reviews, their websites, and the recommendation of your optometrist.
Go to an initial consultation and ask the surgeon how long they have performed LASIK procedures, what their specialized training in LASIK has been, and how long they have used their machine.
Newer LASIK devices are not necessarily better, but some types of LASIK, like those using all lasers rather than a microkeratome blade, might improve your healing time.
Read the entire patient handbook provided before the procedure and note anything you have questions about.
You can also take steps to improve your own LASIK outcomes. Follow all your surgeon's instructions to prepare for the procedure and all the aftercare steps. If the LASIK surgeon does not thoroughly answer your questions or seems too pushy, you should find another LASIK professional who can help.
LASIK Success FAQs
Can you go blind from LASIK?
It is an extremely rare side effect of LASIK, but there have been some documented instances of blindness from LASIK complications. The chances of this happening are incredibly slim.

You are more likely to experience minor, irritating side effects like dry eyes and trouble seeing at night. If you are concerned about any potential complications, ask your ophthalmologist or eye surgeon.
Are certain LASIK types safer than others?
No one type of LASIK is perfect. It is more important to find an ophthalmologist or eye surgeon with appropriate training and experience in the type of LASIK they provide. You might also be a better candidate for one type of LASIK compared to another, so get an appropriate diagnosis and assessment first.
References
The 25th Anniversary of Laser Vision Correction in the United States. (March 2021). Clinical Ophthalmology.

LASIK. The American Refractive Surgery Council.

A Look at LASIK Past, Present and Future. (June 2009). EyeNet Magazine.

What Are the Risks and How Can I Find the Right Doctor for Me? (August 2018). United States Food and Drug Administration (FDA).

LASIK Complication Rate: The Latest Facts and Stats You Should Know. (October 2021). The American Refractive Surgery Council.
Last Updated February 26, 2022
Note: This page should not serve as a substitute for professional medical advice from a doctor or specialist. Please review our about page for more information.