Xalatan Eye Drops: Usage, Side Effects and More
Eye doctors routinely prescribe the prescription eye drops Xalatan for their patients who have glaucoma. The medicated drops promote fluid drainage, an effective way to lower high pressure inside the eye.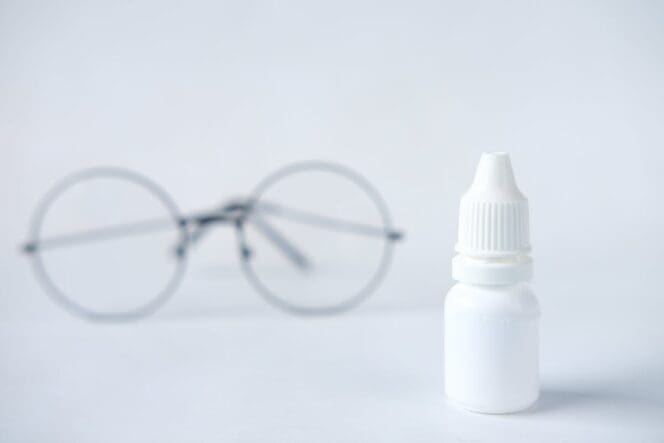 About 3 million Americans have glaucoma. An overwhelming majority of them qualify to use Xalatan, but it is essential to seek medical advice before using them. There are a few alternatives to Xalatan that your doctor may prescribe if you are not a good candidate to take this medication.
Uses, Conditions Treated
Xalatan (also known as Latanoprost) is a prescription eye drop medication that lowers the pressure inside a person's eyes.
High eye pressure is a chief symptom of glaucoma that can lead to optic nerve damage and long-term vision loss. The potential loss of sight makes it important to keep your eye pressure under control.
Xalatan works by helping your eyes drain fluid buildup, lowering the pressure.
Dosage
The recommended dose of Xalatan is one drop in each eye once a day, preferably in the evening. The dosage is the same for children and adults.
If you are using another type of eye drops, you should wait at least five minutes after applying those drops before using Xalatan.
How to Use Xalatan Eye Drops
Wash your hands.
Remove any contact lenses you are wearing.
Remove the cap from the eye drop bottle and tilt your head back.
Place your finger on the soft skin just below your eye and gently pull it down. This should form a pocket between your eye and your skin. .
Squeeze out a drop of Xalatan and place it on the surface of your eye.
Close your eyes and apply gentle pressure to the inside corner of your eye for 1-2 minutes.
Repeat the process for the other eye.
Wait at least 15 minutes before putting back your contact lenses to avoid blurred vision.
Make sure the dropper does not touch your eyes or skin at any point during this process. If it does, it may damage your eye or become contaminated with bacteria.
Side Effects
Like all medications, Xalatan can cause side effects in some people.
Minor Side Effects
Minor side effects include:
Eye irritation, redness, itching, and a burning feeling
Eyelashes grow longer and thicker
Change in iris color (could be temporary or permanent)
Eyelid skin might darken
Photophobia (sensitivity to light)
Dry eyes
These side effects usually go away after a few days of using the medication. If they linger or grow bothersome, speak with your doctor.
Serious Side Effects
Xalatan can cause a severe allergic reaction (anaphylaxis) in some people. Among the types of symptoms of anaphylaxis are:
Headaches, nausea, and changes in heart rate or blood pressure
Sudden vision loss
Excessive tearing
Eye pain or changes in vision
Swelling of the eyes, face, tongue, or throat
Trouble breathing or swallowing
Itching
Skin rashes
Wheezing
If you are using Xalatan and experience any of these symptoms, contact your immediately, call 9-1-1 or go to the nearest emergency room.
Interactions
The following medications react with Xalatan:
Unoprostone ophthalmic
Latanoprostene Bunod ophthalmic
Travoprost ophthalmic
Bimatoprost topical
Tafluprost ophthalmic
Bimatoprost ophthalmic
Give your doctor a complete list of all medications you currently take before beginning treatment with any new drug, including Xalatan.
Who Is a Candidate? Who Is Not?
Almost anyone who lives with glaucoma can use Xalatan drops. However, they may not be a good option for you if you:
Are pregnant or breastfeeding
Have any other medical conditions
Are allergic to Latanoprost or any other ingredient in this medication
Have a history of asthma or other respiratory problems
Are preparing to have eye surgery, or you have ever had one
Have an eye infection
Missed Dose
If you forget to apply your Xalatan eye drops, apply it as soon as possible and continue with your regular schedule.
If it is almost time for your next dose, skip the missed dose and continue with your regular dosing schedule. Do not use two doses at once or apply extra drops to make up for the missed dose.
Overdose
If you use too much Xalatan, you may experience an increase in side effects such as:
Eye irritation
Redness
Itching
Abdominal pain
Dizziness
Nausea
Hot flashes
Sweating
Fatigue
If you find yourself dealing with any of these over-use side effects, flush your eyes with cool water for 15 minutes and seek medical attention immediately. Do not attempt to treat an overdose at home.
Cost of Xalatan
The cost of Xalatan depends on your pharmacy. According to Drugs.com, a one-month prescription of 2.5 milliliters will cost you an average of $244.
Some insurance companies cover the cost of Xalatan, but they may require that you gain prior authorization to gain coverage. You can also find discounts through the manufacturer's patient assistance program.
Alternatives to Xalatan Eye Drops
Some common alternatives to Xalatan eye drops include:
Timolol ophthalmic
Brendan ophthalmic
Travatan Z
Alphagan P
Dorzolamide ophthalmic
FAQs
What are Xalatan eye drops used for?
You can use Xalatan eye drops to treat glaucoma and other conditions that cause high pressure inside the eye.
What are the side effects of Xalatan?
The most common side effects of Xalatan are:
Eye irritation
Redness
Itching and a burning feeling
Dry eyes
Changes in iris color
Photophobia
Headaches
Nausea
Changes in heart rate or blood pressure
Eyelashes may change in length, thickness, pigmentation
How long does Xalatan take to work?
You should start seeing results within three to four of applying Xalatan eye drops. Maximum effectiveness is reached after eight to 12 hours.
References
What is Glaucoma? Symptoms, Causes, Diagnosis, Treatment. (September 2021). American Academy of Ophthalmology.

Don't Let Glaucoma Steal Your Sight. (November 2020). Centers for Disease Control and Prevention.

Latanoprost: medicine to treat high pressure inside the eye. (May 2020). National Health Service.
Last Updated March 30, 2022
Note: This page should not serve as a substitute for professional medical advice from a doctor or specialist. Please review our about page for more information.