Regular eye care is a necessity of life, especially if you live with a vision impairment. However, many people cannot afford to pay for things like eye exams, corrective eyewear and eye surgery.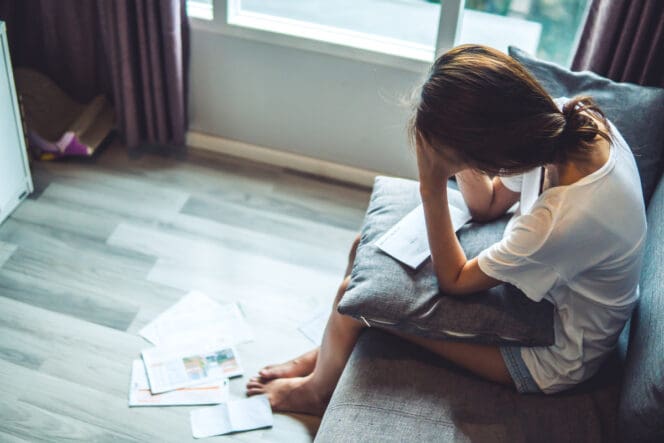 If you cannot pay for the eye care you need, there are many programs that may be able to help. These programs may cover eye exams, eyeglasses and contacts, eye surgery, or other eye care needs.
Costs of Procedures
There are many forms of eye care a person might need throughout their lifetime. The estimated costs of some of the most common are listed below, including costs with and without insurance. 
With Insurance

Without Insurance

Eye Exams

Often fully covered




(may involve a small copay)

National average of

$114

Glasses

Often fully covered up to




a certain amount (may involve a




small copay)

Up to $600

Contacts

Copays of $25 to $120 yearly

$150 to $400 yearly depending




on whether disposable or




non-disposable lenses are used

Emergency Procedures

Typically covered by health




or vision insurance with copays




and/or coinsurance between




10% to 50%

$5,000 to $10,000 for retinal




detachment treatment, the




most common emergency




eye procedure

Eye Surgery

Typically covered by health or




vision insurance with copays and/or




coinsurance between 10% to 50%




(may not be covered if it is not




considered medically necessary)

$2,500 per eye for LASIK




Up to $11,000 for glaucoma surgery




Up to $20,000 for cataract surgery




$27,000 for a corneal transplant

Prescribed Treatments




(Medications,




Eye Patches, Eye Drops, etc.)

Typically covered by health




insurance

with copays and/or




coinsurance between 10% to 50%

$1,000 a year for eyedrops




to treat glaucoma




$3,600 for dry eye lubricants




$65,000 for a full course of injections




to treat macular degeneration
Note: these costs are only estimates. Actual costs vary depending on factors like location, case complexity and the skill level of the doctor carrying out the treatment. 
If you have significant eye health problems, ask your eye doctor for an estimate of the cost of your treatment. They will be able to provide you with a more precise estimate based on the unique factors of your case.
What Is Not Covered by Insurance
Not all eye care is covered by vision insurance. Insurance typically does not cover:
Lens upgrades
Designer frames (coverage may be available up to a specified dollar amount)
Laser eye surgery (LASIK)
Medical testing and diagnosis related to your eyes (may be covered by general health insurance)
Cataract surgery or retinal detachment surgery (may be covered by general health insurance)
Glasses and contacts for the same person in a single benefit period
Some of these procedures and treatments may be covered by your health insurance plan. If you have health insurance, review your coverage to see if it can help you reduce your out-of-pocket cost. If you are not sure where to find this information in your policy documents, ask your insurance company for guidance.
Programs That May Help
There are many programs available that may help you cover the cost of necessary eye care. Some of the costs they might assist with include:
Eye exams
Glasses and contacts
Eye surgery
Eye Exams
Glasses and Contacts
OneSight offers free eyeglasses to Americans who cannot afford them. Applications must be made through social services or a local non-profit association.
Eyes of Hope provides full coverage gift certificates for eyeglasses to people in need. To qualify, your family income must be less than double the federal poverty line and you must have no public or private vision insurance. Victims of disasters with no vision insurance coverage are also eligible for free eyeglasses regardless of income.
New Eyes for the Needy offer vouchers for new prescription eyeglasses for Americans in need. Applications must be made through social services or a school nurse.
Sight for Students offers free eyeglasses for children from low-income families. To be eligible, children must have a family income of less than twice the federal poverty line and no vision coverage.
Students assessed by a Vision to Learn program who are found to need vision correction are also offered free eyeglasses through the program.
Some plans offered through the Children's Health Insurance Program (CHIP) cover the cost of eyeglasses. Review the details of your plan to see if your child's eyeglasses are covered.
The Lions Club also provides funding for prescription eyeglasses for eligible individuals. Contact them to discuss your needs.
The Veterans Affairs Vision Care plan will also cover the cost of glasses under certain conditions, including if you have a service-related disability.
Some Medicare Advantage plans also include coverage for glasses and contacts. Check with your plan provider for more information.
Eye Surgery
Additional Programs That May Help
If you are living on a low income, you can apply for Temporary Assistance for Needy Families (TANF). This program will provide you with a small monthly cash payment if you meet certain eligibility requirements. While this money is unlikely to cover major eye care expenses, it may be enough to help you afford smaller expenses like eye exams or glasses.
Inexpensive prescription eyeglasses are available from many online retailers. For instance, you can purchase a pair from Coastal for as little as $21 including the cost of the lenses. Some of these retailers also offer low-cost online eye exams as well.
Genentech Ophthalmology Access Solutions offers full reimbursement for certain eye health medications for patients who cannot afford them. You can review the list of eligible medications on their website.
The HealthWell Foundation offers financial assistance for insured people who cannot cover the cost of their coinsurance, co-pays, and other health expenses. Contact them to see if they can help you with the cost of your eye care.
You may have access to a Health Savings Account (HSA) or Flexible Savings Account (FSA) through your employer. Both you and your employer contribute to these accounts. The money they contain may be used on eligible health expenses, including eye care.
If you need major eye surgery or another expensive procedure, you may wish to consult the Medical Tourism Association. This international non-profit organization dedicated to assisting people get affordable medical care in countries where that care is more affordable.
References
Eye Exam Cost. (2022). CostHelper.

Ophthalmology & Optometry. (2022). CostHelper.

Get Help Paying For Eye Care. (May 2021). National Eye Institute.

Your Sight: Vision Care Financial Assistance Information. (2022). Prevent Blindness.

Stagnation in Vision Plan Fee Schedules. (August 2020). Health Policy Institute: American Optometric Association.
Last Updated April 4, 2022
Note: This page should not serve as a substitute for professional medical advice from a doctor or specialist. Please review our about page for more information.